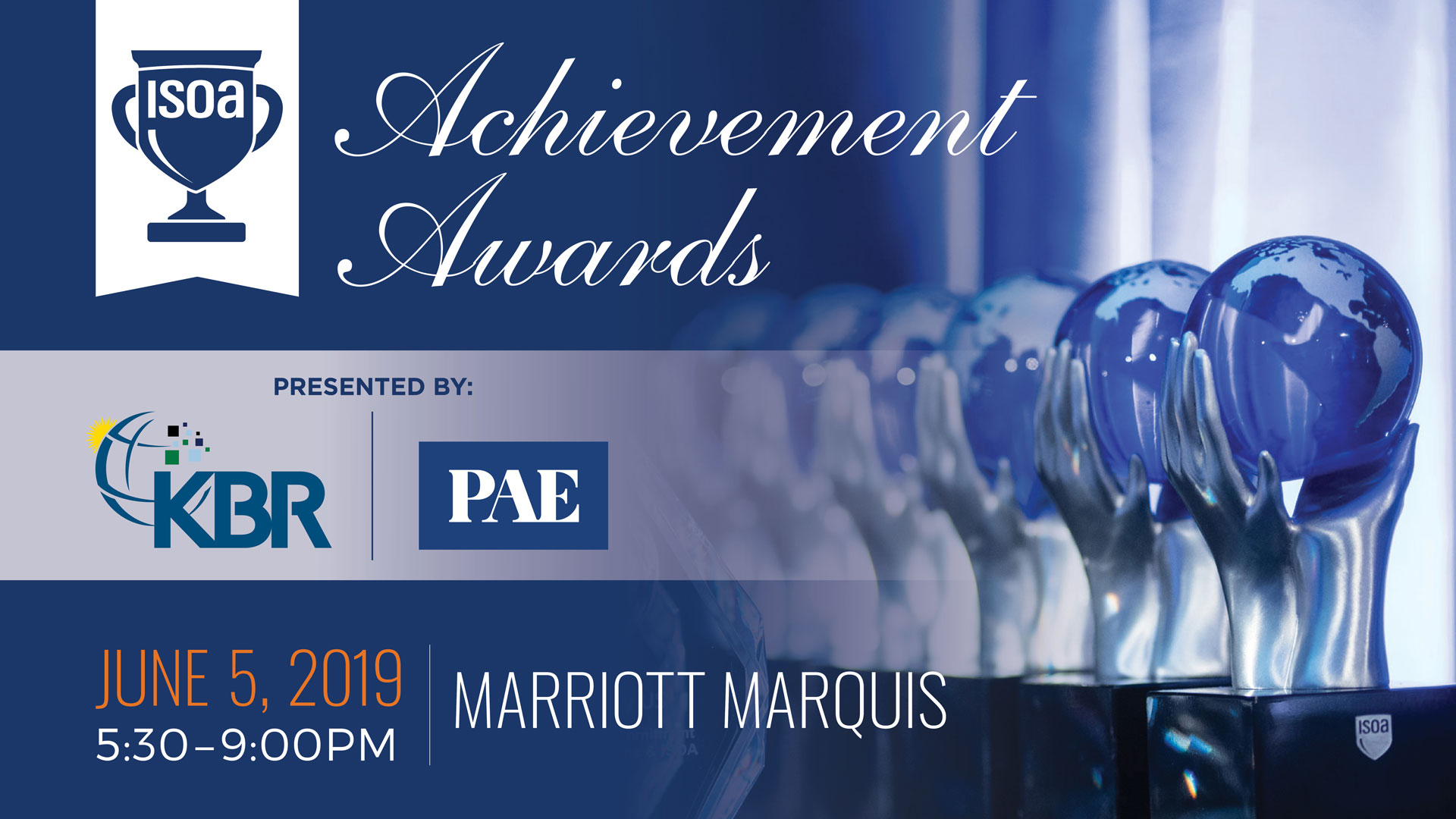 Thank you to all who attended our 3 rd Annual Achievement Awards Dinner at the Marriott Marquis Hotel in Washington, DC. It was a wonderful event as we honored many individuals and companies for their great work over this past year.
The evening was kicked off by our Keynote Speaker, Robert Faucher, Principal Deputy Assistant Secretary of State for Conflict and Stabilization Operations. He provided an outstanding review of the U.S.'s role in stability operations around the world.
We especially thank our judges who dedicated great time and effort to ensure fair results for this year's awardees:
Ambassador David Litt
Ambassador Michael Ussery
Jeff Grieco
A big "thanks" goes out to Jeff Grieco for filling as the MC for Ambassador Litt. Jeff did a magnificent job!
Government Achievement Awards
Bill Flavin, U.S. Army, Peacekeeping and Stability Operations Institute.
Nick Sabruno, U.S. Department of State, Bureau for Diplomatic Security Service.
Lifetime Achievement Awards
Ella Studer, Senior Vice President for KBR.
Tom Callahan, former ISOA Chairman of the ISOA Board of Directors.
Vanguard Awards
Congratulations to the following 2019 Vanguard Award winning companies for the highest award in their Tier Level:
PAE – Recipient: Chuck Anderson, President, Global Mission Services
SOSi – Recipients: Sosi Setien, Founder; and Frank Helmick, Senior Vice President, Mission Solutions Group
International SOS – Recipient: Robb Haas, General Manager, Government Services
Remote Medical International – Recipient: Wayne Wager, CEO
Al Khudairi Rentals Company – Recipient: Ibrahim Alkubaisi, Director
Kakar Advocates LLC – Recipient: Kawun Kakar, Managing Partner, Development and Washington Operations
Corporate Achievement Awardees
Congratulations to the following 2019 ISOA Corporate Achievement Awardees:
AMS – Recipient: Dave Seitz, Vice President
GCC Services – Recipient: Ric Bowers, Vice President of Global Business Development
The Hoplite Group – Recipient: Ioannis Koskinas, CEO
KBR – Recipients: Byron Bright, President, Government Services; and Ella Studer, Senior Vice President, Government Services
MAG Aerospace – Recipient: Joe Paull, Chief Operating Officer
MSS Global Ltd. – Recipient: Ray Randall, Strategy Director
NELOGIS – Recipient: Ray Rodon, CEO
Obera LLC – Recipient: Ryan Shaver, Executive Vice President
Precision Talent Solutions – Recipient: Jake Frazer, Co-Founder – Managing Partner
VxL Enterprises LLC – Recipient: Ethan Bond, Vice President